The Venus Vitamin Cs Libra Season MasterClass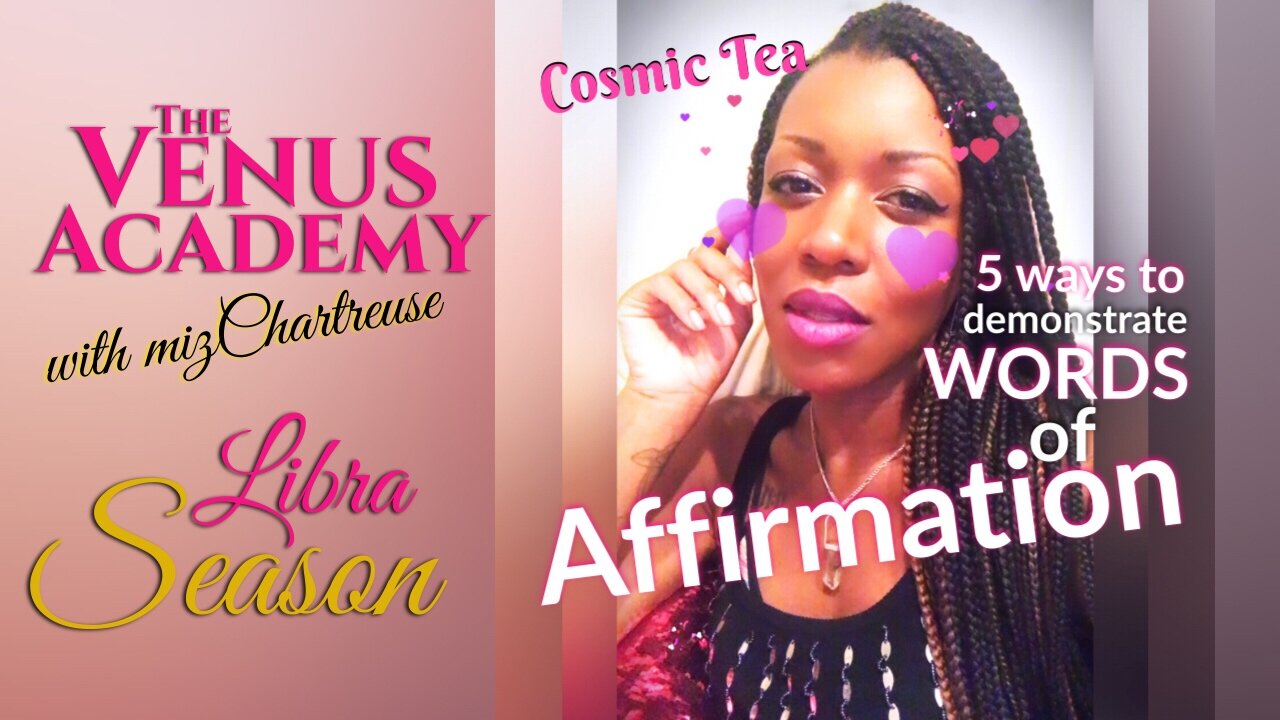 The Venus Vitamin Cs Libra Season MasterClass
The Venus Vitamin Cs: How to Create + Cultivate Complete Curious Communication in your Relationships
In this 90-minute interactive MasterClass workshop with from mizChartreuse, headmiztress of The Venus Academy, you will discover how to embody your unique Venusian qualities to enhance your self-value, resources and partnerships, and find the freedom to be self-expressed and powerful in the world.

There is one truth spoken many ways. In true #MutableMaven Gemini form, Chartreuse synthesizes many schools of thought incorporating astrology, The 5 Love Languages, A Course in Miracles, universal laws (oneness, polarity, compensation etc), and all things relationships—as demonstrations of the interconnectedness of all of life and infinite possibility.
In the Venus Vitamin Cs MasterClass, we will explore:
-The 5 Love Languages AND how they work with their planetary correlates and your chart
-Feminine + masculine energy dynamics
-Exercises to discover your communication patterns
-Scripts for having completion + creation conversations
-The Venus Vitamin Cs for healthy relating
-Live Q+A and coaching directly with mizChartreuse
and more!

All you need for class is a notebook, your birth chart, and your relationship questions.
+++

October 11, 2019
Live webinar on Zoom
2:30-4:00 pm CDT
(no need to attend live. All registrants receive a copy of the recording to download)

Upon purchase of your seat in the class, you will receive an electronic ticket with clickable links and the unique private password to the Zoom meeting.

Cheers to lovely Libra season! May all your relationships be holy.


sale